You're looking for Civil 3D Design and Drafting Outsourcing Services for USA firms? This article is for you.
AutoCAD Civil 3D recently has become a great software for civil engineering design firms in the USA as well as in many places in the world. It is developed for engineers or CAD drafter or anyone who have land surveys and a Civil Drafting/Drawing background.
AutoCAD Civil 3D provides dynamic design operations of the software permit faster development of alternatives via model-based design tools. It also helps users to organize project data via data shortcut tool, create and analyze proposed surfaces, road corridors, and normal pipe networks/pressure pipe network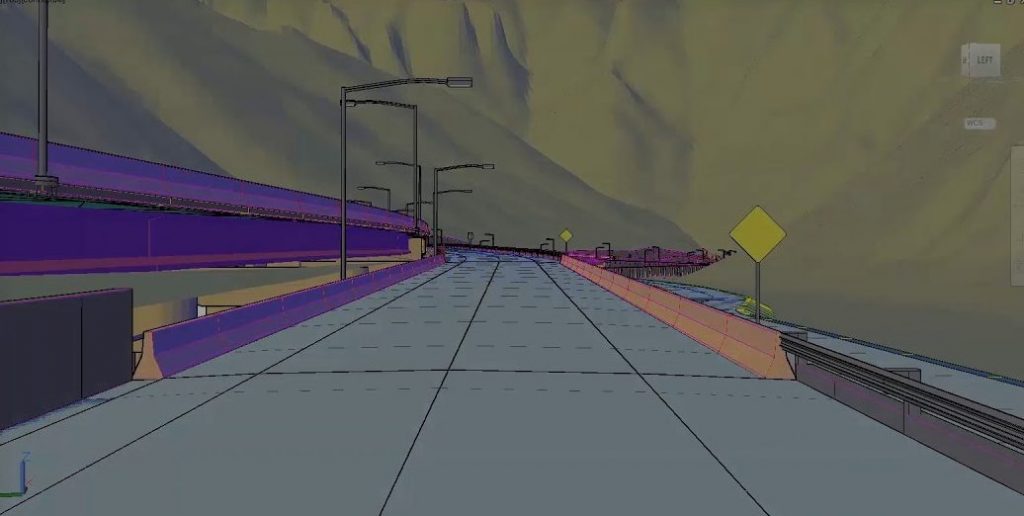 What type of work Civil 3D design and Drafting Outsourcing services can provide?
 Perform and complete Topographic, ALTA, As-Built, and Boundary Surveys.
AutoCAD Civil 3D tasks, such as:

Create, edit, and label alignments, Civil 3D parcels, and corridors.
Create, use, and edit Civil 3D labels.
Create feature lines and surfaces.
Manage, data reference, label, and interact with a Civil 3D surface.
Perform roadway design, including creating corridors, subassemblies, road FG,  contour grading, and surface cleanup/manipulation through Tin/points.
Design plan and profiles of utilities, including using and creating pipe networks, editing and changing parts and styles, catch basin sizing/spacing and minimum cover, manhole sizing/spacing and minimum cover, hydrant spacing.
High level of proficiency with cut/fill balance grading design.

– Preparation of plan production and engineering calculations such as typical sections, roadway alignment, roadway profile, cross-section,  grading plan, details and calculation of quantity take-offs, such as length, areas, and volumes for various elements of the plan using Sheet  Set Manager.
– Assist with hydrologic and hydraulic analysis.
– Create 3D models from samples and/or from 2D drawings
– Ability to set up and manage printing/plotting settings.

Furthermore, we can provide other services: CAD drafting services, Modeling Services, File conversion services, CAD Conversion Services, Reverse engineering services, many design tasks in construction processes, relevance in processes.
What type of projects you can use Civil 3D design and Drafting Outsourcing services?
Civil 3D design and Drafting Outsourcing services can be utilized in a variety of projects:
Civil engineering projects: Land developments, subdivisions, roadway design, parking design, etc.
Construction projects
Drafting projects
Transportation projects
Residential projects
Commercial projects
Marine construction projects
Which company should use Civil 3D design and Drafting Outsourcing services?
Construction companies
Engineering companies
CAD Outsourcing Companies
CAD Drafting Services Companies
Engineer firms companies
Engineering consulting companies
Architectural firms
Civil engineer firms
Outsource firms
How Civil 3D design and Drafting Outsourcing services can be used in Roadway design?
How to find good Civil 3D Design and Drafting Outsourcing Services

Residential road design in Land development projects

Road Engineering
Infraworks Component Roads
Maps for roads
Road corridors
Plan Production in civil plan:
Existing Conditions Plan
Site plans
Utility Plans (Sanitary sewer Plans and Water Plans)
Grading and Drainage Plans
Plan and Profile
Erosion Control Plans
Landspace Plan
Paper Plans
How Civil 3D design and Drafting Outsourcing services can be used in Buildings?
BIM Building Information Modelling
Computer-Aided Design Building Information Modeling AutoCAD Civil 3D
Individual building
Building industry
Civil 3D is a great software to create and control 3D models
Conceptual design models
well-designed CAD models
Alternatives via models
If you are seeking quality Civil 3D design and Drafting Outsourcing services, we can help you out for sure.
Why EPO Industry?
–  Experts: We are an organized and dedicated team of professionals with a combined experience of 10 years+ working with many design firms in the  USA and Australia. Also, our engineers have been trained in the USA. We know how to
–  Reduce Costs: Save on hourly costs and other expenses from hiring in-house while still maintaining the same quality of service to your clients.
– Risk-free Growth: Gain flexibility and utilize us to relieve your in-house staff and support your growing firm. This will allow you to grow at a steady pace with less risk than hiring.
–  Quality Assurance: We have end-to-end experience from drawings to construction so we understand what is needed at each step of the process and make sure we deliver everything needed.
Should you be interested in our services, we will be willing to offer a test project for you at no cost within a week. Let's work together, you will see how wonderful outsourcing can bring for us.
Looking forward to hearing from you. Contact us.