Drafting Service: The Importance of a Professional Drafting Service.
Drafting services are becoming increasingly more important in today's day and age. Professional, experienced drafting services can provide a wealth of benefits to businesses.
Drafting is a rewarding profession that allows you to design buildings and structures without actually building them. A lot of people take on this profession on their own. However, it's important to use a professional drafting service. These professionals can offer you expertise in drafting and their services are definitely worth the money. This article will take a look at the consideration of using a professional drafting service, why it's important and how to get started.
EPO Industry is a dedicated team of professionals with a combined experience of more than 10 years working with US engineering design firms. We offer professional civil design and CAD drafting services for new or overloaded businesses.
Let's find out more information about the topic "Professional Drafting Service"
What Is a Professional Drafting Service?
A professional drafting service is a company that provides services for the construction industry. They provide drafting services for a fee. A professional drafting service is a valuable resource for the construction industry because they provide an additional layer of checks and balances. They have access to more materials, resources, and information than any individual. They also have a broader knowledge base because of the different areas they serve. As a building owner, using a professional drafting service is important because it ensures that you get the most accurate information possible. It also ensures that the information is delivered to you in a timely manner. Professional drafting services deliver the information to you as soon as it becomes available. It is important to use a professional drafting service because they have a process in place that is more thorough
Why Need a Professional Drafting Service?
Many people working in creative industries feel they need a drafting service because they often have to write a lot of content for many different purposes. However, this is not true. It is possible to draft your own content if you're dedicated and are willing to put in the time.
Drafting services can help speed up the process of plan production, drawing preparations. They provide assistance by providing ideas, guidelines and structure for people who want to spend less time on it but still produce quality work. Drafting services also give people the option of focusing their creativity on another area of expertise that they don't have as much knowledge on such as design.
Drafting services can help businesses stay organized with clear deadlines and expectations. This makes it easy for them to assign tasks and manage multiple projects simultaneously.
What is the importance of a professional drafting service?
A professional drafting service is a part of the services provided by an architectural and engineering firm. It helps in getting a better understanding of the project scope by providing conceptual designs of the building, master plan set or Construction Drawing Set (CDs)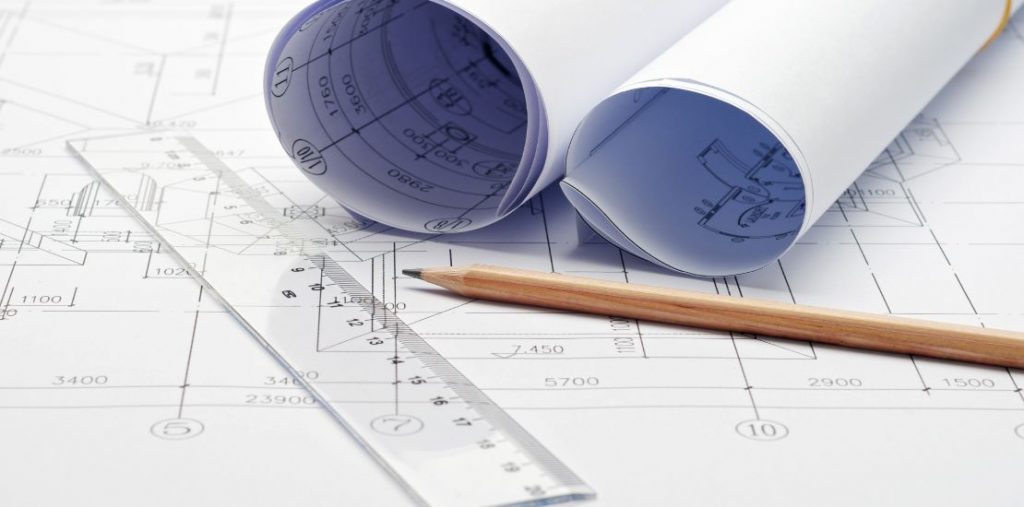 A professional drafting service can be very helpful if you have just started your new business or you are looking for a designer or drafter for your own projects. You can contact them to find out more about their services and get a quote for the project as well.
Professional drafting services are usually hired by architects, civil engineers, and contractors to provide design services at an affordable price. These services are also beneficial in making sure that there is no confusion between what needs to be done during construction and what has been completed.
Why Hire Professionals?
There are many reasons why companies choose to hire professional engineers or drafters. One of the most obvious reasons is the difference in quality between professional and amateur drafters. Professional drafters are far more experienced and have more skillsets than amateurs. They know how to set up drawings with very little information provided and they can keep quality good and constant.
Some businesses even use these professionals to train them to set up a drawing stantand which can help them develop their own company drafting standards. EPO Industry has created templates/CAD drafting standard for many new firms in the USA.
How to Find the Best Professional Drafting Service Around You
When you are choosing a professional drafting service, it is important to look for an agency that has experience in its field. This allows the service to offer competent assistance in drawing preparation that you need.
There are a few things you should know before selecting a professional drafting service around you. It is important that you take your time when looking for the best one because getting it wrong will cost you both time and money.
To start with, make sure to find someone who is certified by an agency or company that does drafting work. This will ensure that they have been through the proper training to be able to do the job well.
The other thing is that when hiring someone, it is important that they are reliable and on-point in their work because if the drafts aren't designed well or are of poor quality then it won't be good for your project either.
The internet has opened up new opportunities for companies and individuals to find professional drafting services with ease. Dont' forget to ask them to provide a test project to evaluate their capabilities. At EPO Industry, we are happy to perform a free test project for new clients.
How to Find the Best Drafting Service for Your Needs and Budget
With so many different drafting services out there, it can be difficult to find the right one for your needs and budget. Finding the best drafting service that matches your needs and budget is not always easy. This is especially true when you are in the beginning stages of drafting a project. But if you use the following tips, it will be a lot easier for you to find the right company for your needs:
First, conduct a thorough research on what companies provide and how they work in order to find out what fits your needs.
Secondly, define what exactly do you want from your draftsperson or service provider before contacting them to get an estimate of their pricing and services provided.
Lastly, do not be afraid to ask questions when needed and negotiate if necessary!
A good drafting service can help alleviate some of the hassles that come with designing something from scratch while also taking into account all of your requirements.
How to Find the Best Professional Drafting Services Nearby You
There are many reasons why people are hiring professional drafting services near them. Some of them are that they don't have the time to invest in drafting or they know that they don't have these skills.
Aside from these, there are other things to consider when hiring for professional drafting services like the cost, the quality of work, and your budget. The only way you can get the best services is by doing your research and finding a reliable company that offers competitive rates for their services.
When you want professional draftsmen then the easiest way is through referrals from people already using their service. Most professionals use this method to find a good local company because it's cheaper than doing an internet search and narrowing down on companies from around your region.
Performing professional drafting services near you is not as difficult as it seems. With enough research, you can find the best and affordable drafting services in your neighborhood.
First, you can find a list of drafting services from different platforms such as Google or Craigslist.
Second, you should start looking for the best professional service by checking out their reviews on different platforms such as Facebook and Yelp.
Third, use the official website of each service to get more information about them including their pricing plan and contact details.
What can be the pitfalls of hiring an unprofessional draftsperson?
1. Do not hire someone who is unaware of industry trends or information about your company or industry
A company can save itself from a lot of time and money if it hires an expert from the get-go. This is especially true for employers operating in high-risk industries where they may need to quickly pivot their business plan in order to survive. With the increasing use of technology, the world of marketing is evolving at a rapid pace. Consumers use social media and digital platforms to learn about products and services. This creates a need for marketers to become more digitally savvy and keep up with these changes in order to stay competitive.
2. Do not hire someone who charges more than their work is worth
Companies should be wary of hiring people who charge more than their work is worth. When it comes to employees, it is important not to hire anyone that will cost more than they are worth. This ensures that the company does not overspend on employees and saves money for other projects. Hiring someone who charges too much for the work they do will just make your wallet poor. It is always better to pay a little less-take the time to figure out what you really need done-than pay too much money for quality service.
3. Make sure the customer gets what they pay for, like an original finished product
It's easy to think of a product or service that you've paid for, but difficult to remember the steps you took to get your money's worth. This is why many consumers find it hard to trust online sellers with their products and services. When a person pays a company for work, it is important that the customer feels they are getting their money's worth. This means that all of the work is finished to provide them with an original finished product. It could also mean that the company has made sure to have proper insurance in place for any damages that may occur during production.
These 5 Steps to Hire the Best Drafters
Conduct market analysis to understand customer problems and existing competition
Define target audience, customer segments, and ideal buyer persona
Write SMART goals for better accountability and performance management
Analyze your tactics to come up with creative campaign ideas & strategies
Set your budget according to your business requirements
How to Prepare a Professional Drafting Service Business Plan
Business planning can be a time-consuming process, but it is necessary when starting up a business. It helps you to set the foundation for your new company and make it easier for you to get funding.
To start a drafting service business plan:
Decide on the type of company that you want to start. Drafting service companies can be found in many shapes and sizes. Some draft an office layout that others do home remodeling.
Determine the target audience for which you want to provide your services. Do you just want to do drafting or will there be other services involved? Do some research into the best practices in your industry before determining what kind of service you should provide on a professional level.
Decide on how much money it would take to start up this business and how long it would take before it begins generating profit.
---
We hope you enjoyed our article about the importance of a professional drafting service! Many people struggle with drafting their own wills or estate plans. There are a lot of reasons for this, including the general difficulty of the task and the fact that most people lack the necessary knowledge. If you would like to learn more about how to draft your will or estate plan, we highly recommend calling a professional drafting service! EPO Industry is an example. We hope this blog post is helpful for you, and please feel free to contact us anytime if you have any questions or concerns.
Why EPO Industry?
–  Experts: We are an organized and dedicated team of professionals with a combined experience of 10 years+ working with many design firms in the USA and Australia. Also, our engineers have been trained in the USA.
–  Reduce Costs: Save on hourly costs and other expenses from hiring in-house while still maintaining the same quality of service to your clients.
– Risk-free Growth: Gain flexibility and utilize us to relieve your in-house staff and support your growing firm. This will allow you to grow at a steady pace with less risk than hiring.
–  Quality Assurance: We have end-to-end experience from drawings to construction so we understand what is needed at each step of the process and make sure we deliver everything needed.
Should you be interested in our services, we will be willing to offer a test project for you at no cost within a week.
EPO Industry has the knowledge and experience to help your projects run smoothly. We'll help you save time and money with our online services and very competitive rates. Get in touch with EPO Industry today!
Looking forward to hearing from you.
---